You've probably asked yourself this question, I'm guessing most veterinary nurses out there have at one time or another asked themselves this. So it's time to lift the lid, and fingers crossed I can help answer your question by sharing my experiences of locuming.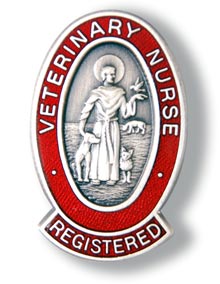 So you've been in practice for a number of years or you've recently qualified and you want a 'more rounded view of veterinary nursing' - that's what I always said to people. You are however in your comfort zone, you know everyone, you have regular clients that like you/or not, but you just want something different.
Hold it right there, there's lots to think about and believe me the grass isn't always greener. After I left my permanent practice and locumed for the last 7 years, I can honestly say that I have never locumed at a practice that measures up to my last permanent one. I am glad that I locumed, I've gained some great experiences and met some awesome people however for me the fact still remains that nothing has come close to that practice. So if your reasons for wanting to take the leap are along the lines of a new head nurse has started that you're not a fan of, or you're bored of the same day in day out stuff, beware......all practices have that stuff going on.
Some technical stuff to be aware of:
There are 3 options for how to be paid, these are; PAYE, Self Employed or Limited company. Now I only have experience of the first two of these, so cant really offer much advise on the later however there's loads of Internet advice out there.
PAYE
- means either going on the companies books or seeking the help of an umbrella company. For me I did the later, it was easy and they did all the paperwork - result! However they do charge, I roughly paid £26 per time sheet, this means every week you submit one they take this amount off it. That's the negative, the pluses are that they cover you with indemnity insurance, and you can claim expenses with them i.e. the fuel it took to get to and from work. If you submit time sheets monthly this usually saves you a bit, roughly the cost will be £75.
Self Employed - I did this for the first year of locuming. However I found increasingly bigger veterinary companies were steering clear of this. Main reason being its the employees responsibility to pay their national insurance costs and if you don't the employer gets hit with them instead. To do this you also generally need to pay an accountant once a year to do your books, which means you need to carefully list business expenses and keep all receipts (which is the same for above, but here you need to present them to an accountant). Accountants aren't generally that cheap. However they are great at being able to off set your tax against your expenses - here you can claim more i.e. equipment (stethoscopes), washing your car etc.
For me PAYE was the only way to go as my biggest clients wouldn't take me as self employed anymore, also in the long run it was the most hassle free.
So you've got your pay and taxes all sorted, now the next decision is how do you find work?
There's a few ways to do this and once you've been doing it a while this will become a thing of the past. Always make sure your CV is sorted, all up to date and covers all your general nursing experience. You can either go about this yourself by sending out your CV locally, or via word of mouth. You'll learn if you haven't already that its a small world when it comes to the veterinary one and its surprising how much work you can get just by talking to people.
The other is using an agency. I won't lie some are better than others. Beware though because when you get on some of their books they don't like to let you go. I have been in the position where I have had agencies phoning me everyday! To the point where I have literally had to tell them to bugger off. You'll find you need to try to pick one and stick to one, they don't like you being on multiple agency books, plus this wont look great for you if one surgery receives 3 of your CVs from 3 different companies. On this note, some agencies will just send your CV out automatically as soon as you get on their books and wont ask your permission - be careful with this especially if you have worked at practices before or don't want to work there should I say.
Agencies will also take a cut, they either call this an introducing fee (a one off fee they charge for, yes introducing you.) or an hourly rate fee, where they charge extra per hour and pocket that amount. This could mean you could end up with a lower hourly rate than if you went independent.
Some pluses though, if you're happy to go most places, agencies generally won't let you be out of work. However if you want some flexibility or odd days here and there rather than full set weeks then you're probably better going independent.
NB - Agencies normally put a clause in your contract that mean if you've worked for a client using them you cant then go and work independently for that same client until 6 mths after you've last worked for them. This can be a pain as invariably its easier talking direct to the client and getting on their books. However I know people that swear by agencies and love them it's a personal thing perhaps.
Here's a list of a few agencies that I've either used or have heard good things about, in no particular order (please do your own searches though, as everyone's different.):
http://www.a1locums.com/
I'm going to stop at this point as I don't want information overload :p. However I'll write a part 2 to this post in a few days :)