Shouldn't we be challenging this?
I think it's finally time to hop off that fence I've been sitting on whilst writing blogs. Ever increasingly and probably with age, I am forming opinions that I just cannot bite my tongue on any longer.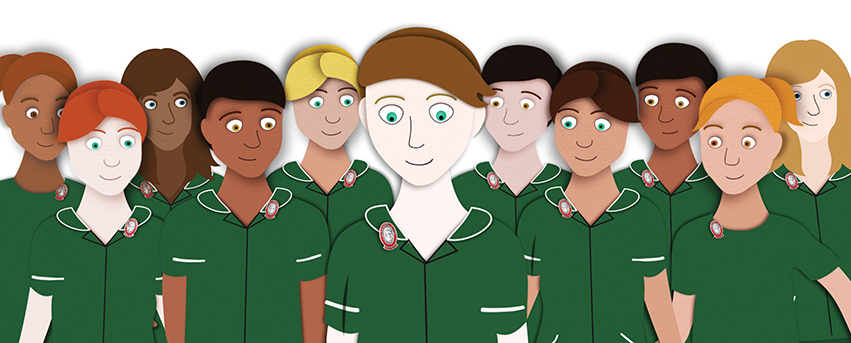 One is the genuine need for the RCVS to amend and update the Veterinary Surgeons Act 1966. It is not only outdated but has had so many amendments made to it over the years that it needs a complete overhaul in my humble opinion.
In 2007, my class year became one of the first to automatically be entered into registered nurse status and in doing so we became a profession in our own right. I am aware in recent times we still have miles to travel with government recognising us officially as an entity of our own and protecting the title of RVN. However having our own nursing council and disciplinary committee means that we have com on leaps and bounds.
But come on guys seriously more needs to be done. Any nurse knows that we are best placed to be monitoring anaesthetics, speaking to many a vet student they inform me time and time again about the lack of training they receive is this field. Yet the 1966 act still states;
Maintenance and monitoring of anaesthesia
18.9 Veterinary nurses and student veterinary nurses may be directed to assist veterinary surgeons with the maintenance of anaesthesia and the monitoring of patients under anaesthesia. The following advice applies to these tasks:
Inducing anaesthesia by administration of a specific quantity of medicine directed by a veterinary surgeon may be carried out by a veterinary nurse or, with supervision, a student veterinary nurse, but not any other person.
Administering medicine incrementally or to effect, to induce and maintain anaesthesia may be carried out only by a veterinary surgeon.
Maintaining anaesthesia is the responsibility of a veterinary surgeon, but a suitably trained person may assist by acting as the veterinary surgeon's hands (to provide assistance which does not involve practising veterinary surgery), for example, by moving dials.
Monitoring a patient during anaesthesia and the recovery period is the responsibility of the veterinary surgeon but may be carried out on his or her behalf by a suitably trained person.
The most suitable person to assist a veterinary surgeon to monitor and maintain anaesthesia is a veterinary nurse or, under supervision, a student veterinary nurse.
So basically we can move some dials under the direction of a Veterinary Surgeon.....come on how belittling is that? This is our bread and butter!

Another area that really gets my goat is the subject of Dentals and the grey area of minor surgeries. Schedule 3 is defined as;
18.4 Under this Schedule 3 exemption, the privilege of giving any medical treatment or carrying out minor surgery, not involving entry into a body cavity, is given to:
Registered veterinary nurses under the direction of their veterinary surgeon employer to animals under their employer's care. The directing veterinary surgeon must be satisfied that the veterinary nurse is qualified to carry out the medical treatment or minor surgery (see paragraph 18.5).
Student veterinary nurses under the direction of their veterinary surgeon employer to animals under their employer's care. In addition, medical treatment or minor surgery must be supervised by a veterinary surgeon or registered veterinary nurse and, in the case of minor surgery, the supervision must be direct, continuous and personal. The medical treatment or minor surgery must be carried out in the course of the student veterinary nurse's training (see paragraph 18.5).
So reading this you think dentals, no body cavity. We can be best utilised to undertake these, for one no offence vets but we're a darn site less gun hoe than most. We have the time and can utilise our time and take the pressure of the veterinary surgeons by engaging in these tasks. And yet again the 1966 Act states;
Veterinary nurses and dentistry
18.13 Veterinary nurses and student veterinary nurses working under the direction of a veterinary surgeon may carry out routine dental hygiene work.
18.14 The extraction of teeth using instruments may readily become complicated and should only be carried out by veterinary surgeons. The RCVS considers that the extraction of teeth using instruments is not within the meaning of "minor surgery" in Schedule 3.
So wait, has it contradicted itself...I mean what is minor surgery? All this act does is throw up so many grey areas that are open to interpretation. It's not a body cavity, yet the use of instruments defines it as not minor surgery. Yet a stitch up is, so I can stitch up after a tooth extraction?
Personally, I believe this act needs to be looked at and rewritten. Veterinary nurses are under appreciated as it is, the profession has cracks showing as many do but there's a lot the RCVS could do to further clarify. Other countries such as New Zealand and Australia look to us for guidance, Veterinary nursing is in its infancy in these countries and not even regulated at present (in NZ) so come on UK lets step it up!
Rant over, but seriously where are our advocates of Veterinary Nursing in the UK?